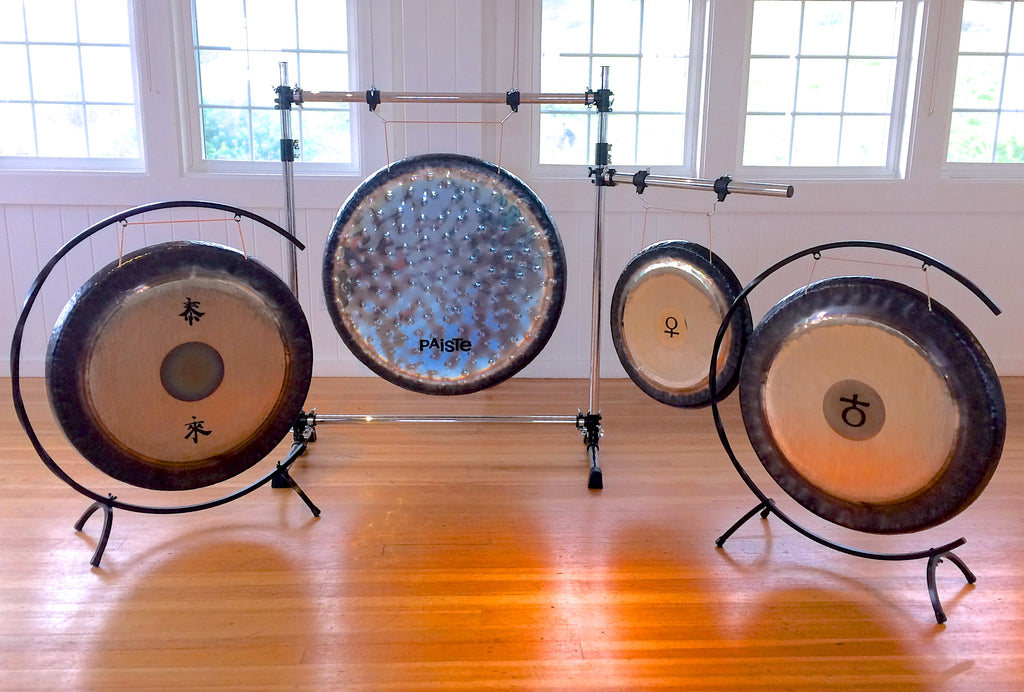 FOUR GONG COSMIK SYMPHONY
Four Gong Cosmik Symphony
Come experience this other worldly sound journey through the Cosmos. Four Gongs will be resonating and attuning every last cell in your body. This truly is a sonic treat. 
This event will be a FOUR Gong Symphony, and may also include Crystal Bowls, Tibetan Bowls, Tuning Forks, Chimes, Drums, and more.
60min
Bring a mat, blanket, pillow, or anything you may need to lay comfortably and bathe in a ocean of sound.
Kids 7 and over are welcome as long as they can lay quietly and respect the experience of others.
---
Share this Product
---
More from this collection